See how we can make your next project a success
Send us a message or give us a call to get started.
Integrated & Modular Housing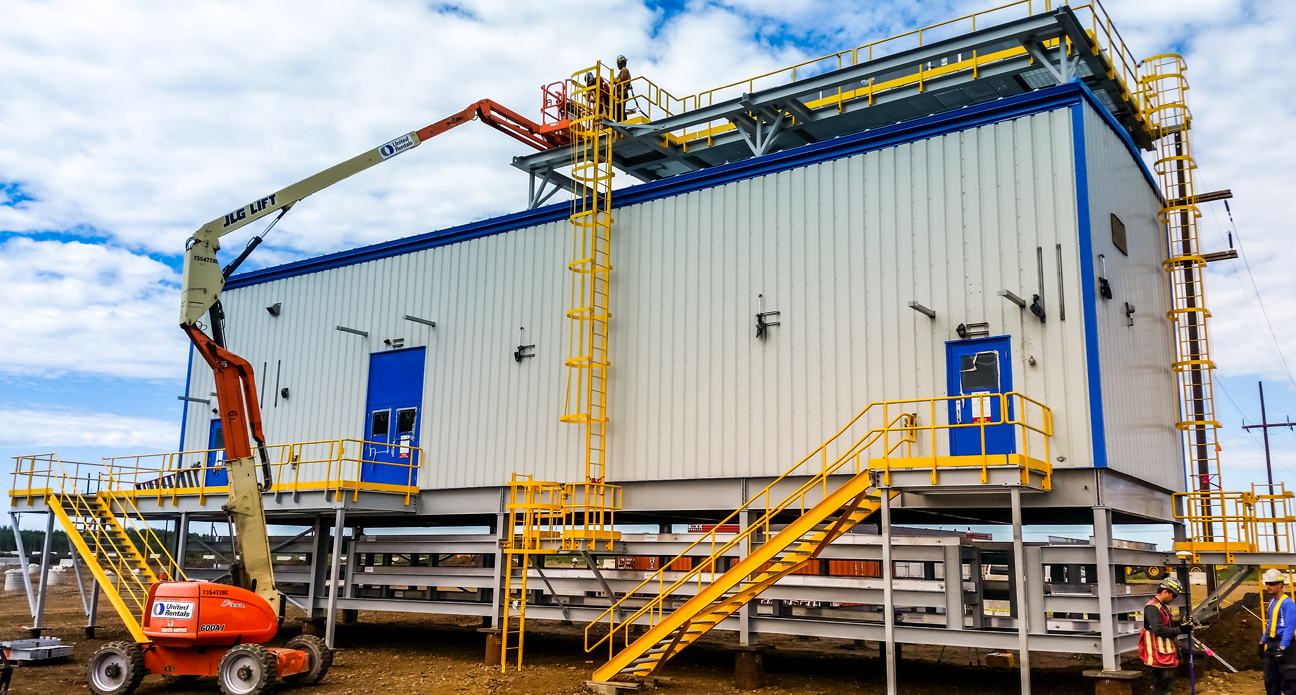 We can supply a completely integrated Modular Electrical Building to fit client specifications including MCC buildings, E-Houses, pump houses, compressor buildings, other auxiliary buildings and Workforce Accommodations. Our range of services to support the supply and site location of modular buildings also includes the integration and installation of exterior HV switches, transformers, connecting cable bus systems, security fencing, and fire-rated blast walls.
Complete installation of interior equipment includes switchgear, MCCs, HVAC systems, complete fire alarm system with full BAS panel integration, and all alarm connection and functionality, as well as all DCS, Modbus, and PLC support as required.